Acids are significantly removed from our low acid coffee. The good acids that give the coffee its flavor and the acids that assist in the digestion are left.
Coffee drinkers know how satisfying and delicious a cup of gourmet coffee can be, but they also know that it isn't always easy on their stomachs. Approximately one out of every five coffee drinkers can't drink coffee due to stomach upset or other uncomfortable side affects.
Now, thanks to the Hevla process, that's no longer a problem!
Read More
Buy Low Acid Coffee
COLOR CHANGING MUGS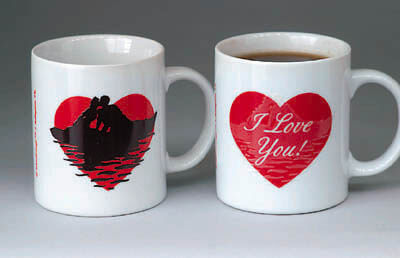 Wonder mugs are color-changing coffee mugs that change dramatically when a hot beverage is added.
Wondermugs are fascinating color and design changing coffee mugs that metamorphosize dramatically when a hot beverage is added. Over 62 unique designs make them perfect gifts and a great mug to use at work or home–Fun for the whole family! Color-changing or "thermochromatic" mugs are not new but Wondermugs has earned its singular success by combining this fascinating technology with uniquely beautiful artwork and popular themes.
Buy Color Changing Mugs